Parker AC/DC Drive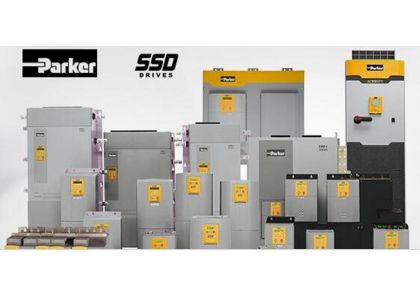 SAILING TECH (INTERNATIONAL) LIMITED is a professional company specialized in modern industrial control. Our main business includes the sales and maintenance of Parker DC drive and Parker AC drive (previous brand EUROTHERM SSD drive), popularization and application for various types of PLC, undertaking and reconstruction of industrial automation engineering.
Our company has great cooperation with many domestic companies and scientific research institutes in the DC application field. By virtue of many skilled commissioning engineers and maintenance engineers, we have strong technique strength and rich experience of in-site commissioning. Since the initial introduction of Parker (EUROTHERM) drive, we have many successful cases of in-site commissioning, designing and transformation of electric control for customers. We also have professional testing platform for safeguarding the quality.
Since Parker AC/DC drive entered China market in 1990s, it gets a wide range of applications in the field of plastic manufacturing, rubber manufacturing machinery, metal processing machinery (planing, washing, grinding, etc...), metallurgical machinery, Chemical textile machinery...
Our advantage is as follows,
◆ Adequate inventory, fast quotation and competitive price (including drives, main power board, thyristor, profitbus module, etc...)
◆ Accurate model selection (including fast selection for items or system, replacement of old products and confirmation for incomplete model no.)
◆ strong technical strength and experienced maintenance team.
Maintenance scope: old EUROTHERM, different versions/different period SSD & PARKER analog drive (512, 514), C type/P type digital dc drive, drive capactity expansion. If customer needs, we also provide on-site service for debugging.